In today's Wednesday feature we are sharing a delicious recipe for mint chocolate cake bars. Allergy friendly, vegan, and gluten free.
Every other Wednesday we're sharing how versatile our mixes are (check out our lemon cupcakes, easy baked donuts, and cake pop recipes from the past.)
You can make these using our chocolate cake mix and vanilla frosting mix.
The first step to making these is to gather all your ingredients. You'll want to prepare our cake mix as per the label on the package. We used about a 9″x13″ pan for these.
If you really like mint flavor or want a mint cake you can add the mint extract into the cake, but we just decided to add into the frosting. It's up to you.
My son loves helping and loves to test the batter too!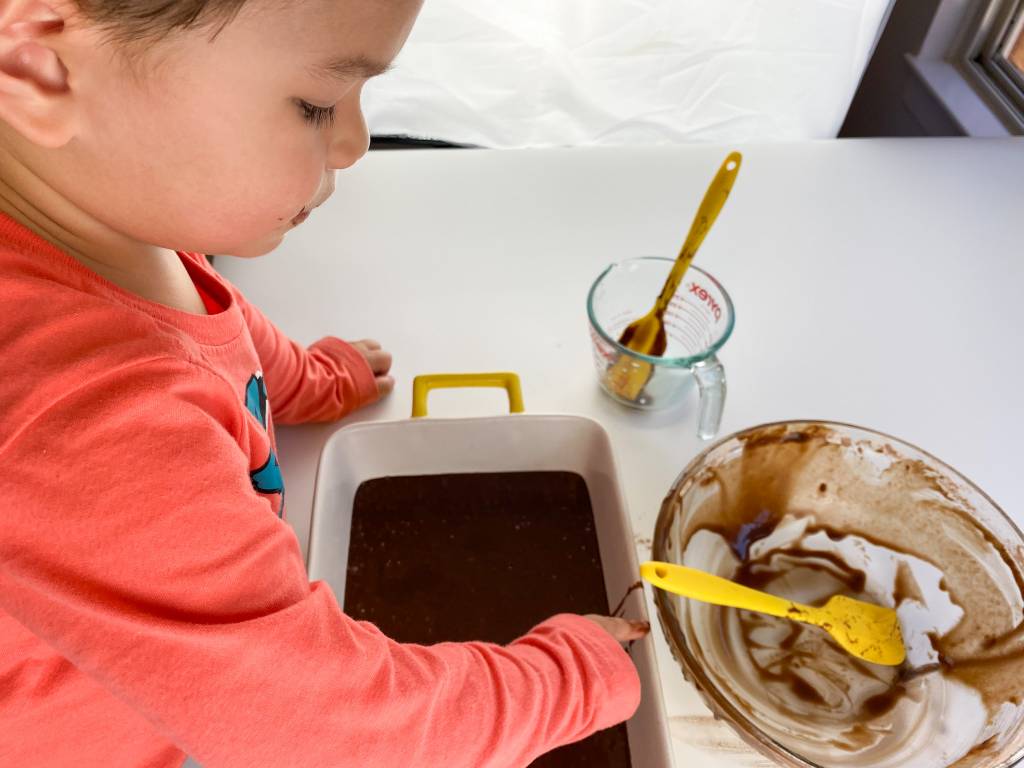 The cake took a couple minutes less to bake vs using our 8″ or 9″ round cake pan, so start checking for doneness a few minutes before the 25 recommended on the mix.
One the cake is done, allow to cool completely and while cooling prepare your frosting.
For this recipe we used 1/2 teaspoon of mint extract in the frosting for the mint flavor. Feel free to add more if you'd like to. We also added some green food coloring – this is up to you if you'd like to add.
Now the cake is ready to be iced!
We used smaller and larger angled offset spatulas to spread the icing. We just did the top of the cake.
My daughter added lots of mini chocolate chips to our cake… and I was completely fine with that!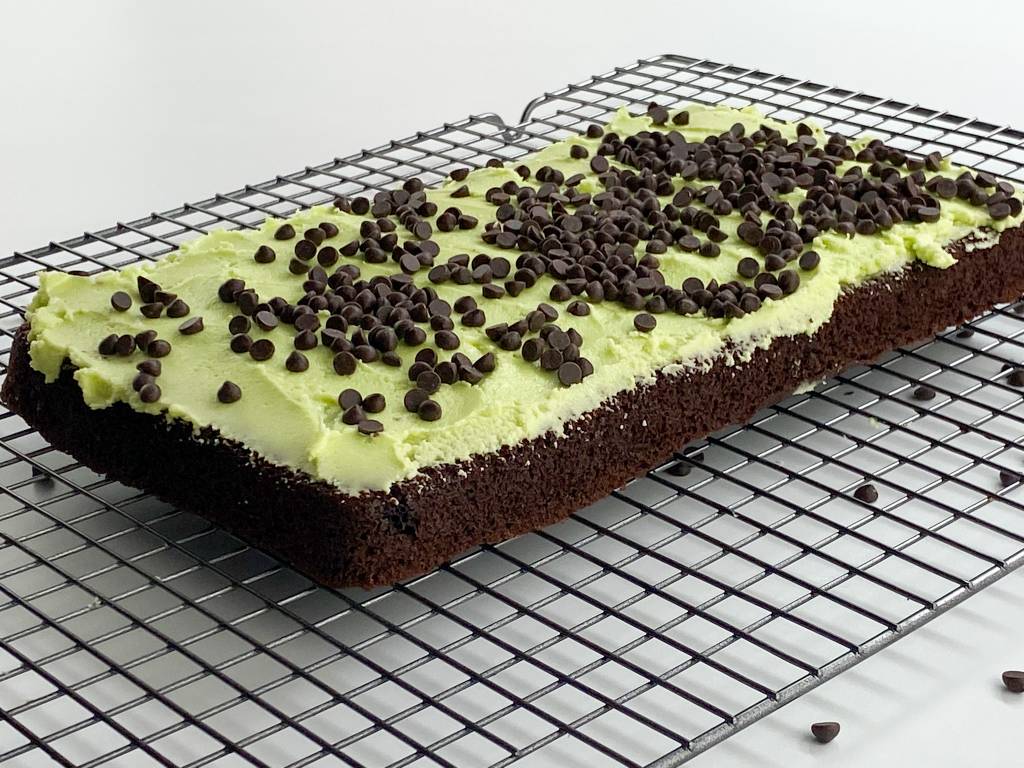 We cut the bars more into squares… the size of the bars or squares it totally up to you of course.
These are so so good!
That first bite is just so yummy and so minty! My family all agreed this recipe is staying in our rotation and something we'll be making again.
It is hard to believe that these are top 8 allergen free, gluten free, and vegan! I had a hard time not eating the leftover mint frosting straight from the spoon.
We hope that you give these delicious bars a try! Don't forget to stop back for more recipes on Wednesdays. We'll be sharing a recipe of strawberry cake and frosting in our next recipe feature.
Enjoy and Happy Baking!
Below is the recipe card to make these: